Samples of ecommerce:
A.
Pricings, Stock, Variations features: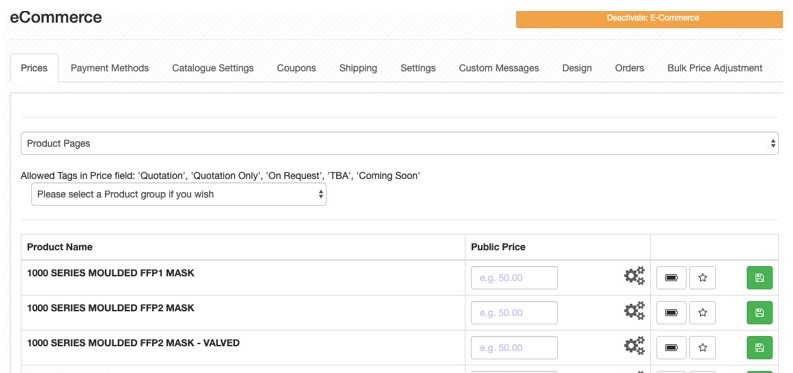 1.
There can be two different pricing structures: Public Price or a Member's only price (login required)
2.
The gears icon allows you to have variations on the prices e.g. for different sizes or colours
3.
The battery icon is to indicate whether the item is in stock or out of stock
4.
The * is to make the product feature (stand out) on the homepage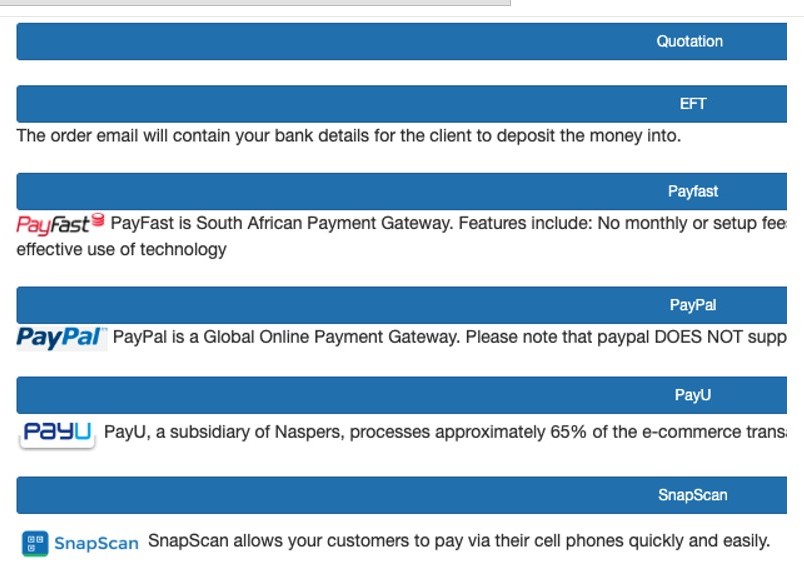 Kwikweb supports the following payment methods: Quotation, EFT, Payfast, Paypal, Payu and Snapscan
C. Shipping options

The system allows you to have different rates for different scenarios or to add a flatrate for PostNet.
D. Settings and other integrations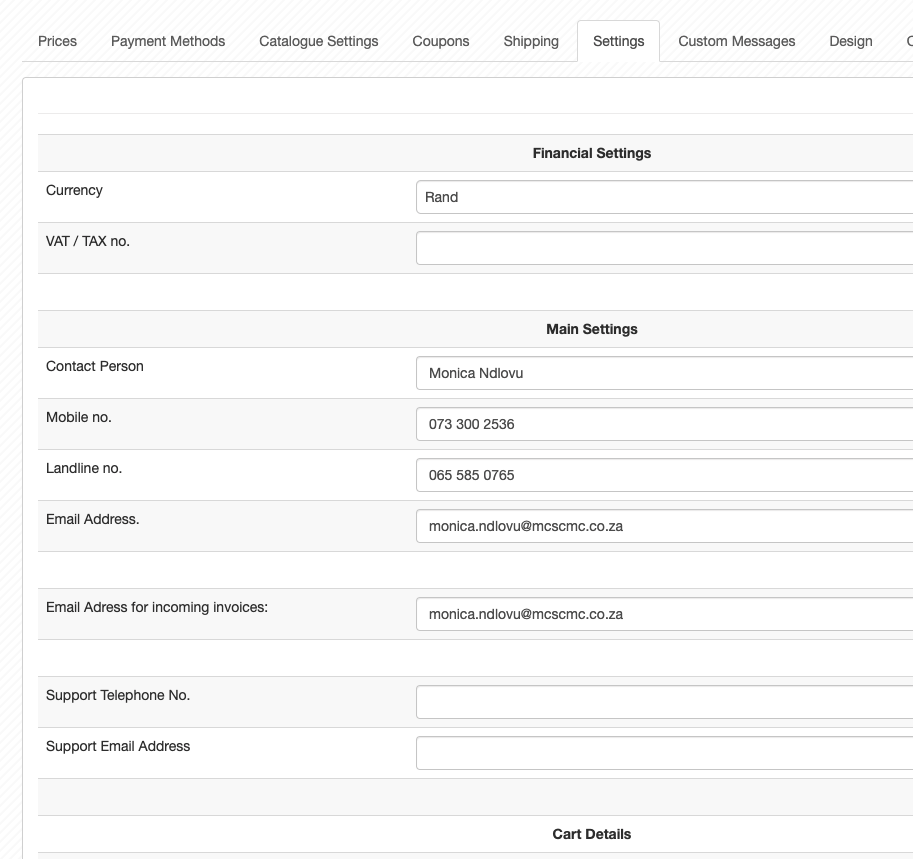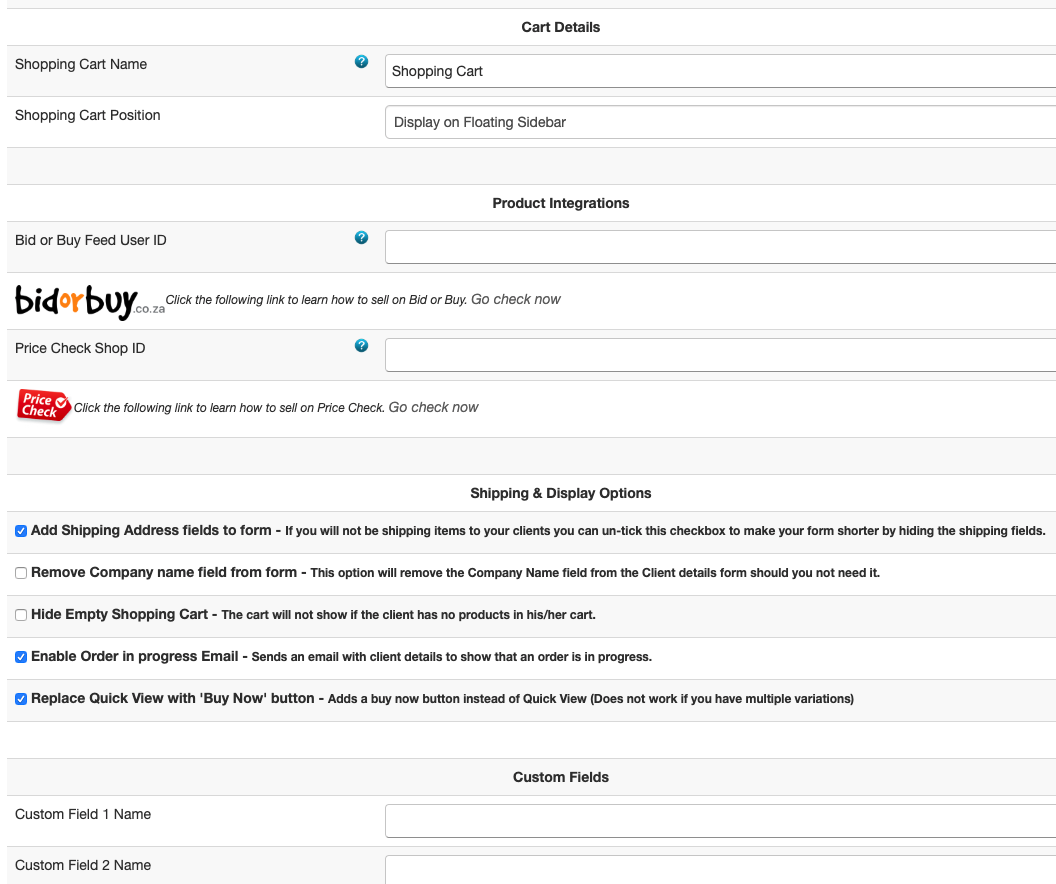 E. CUSTOM MESSAGES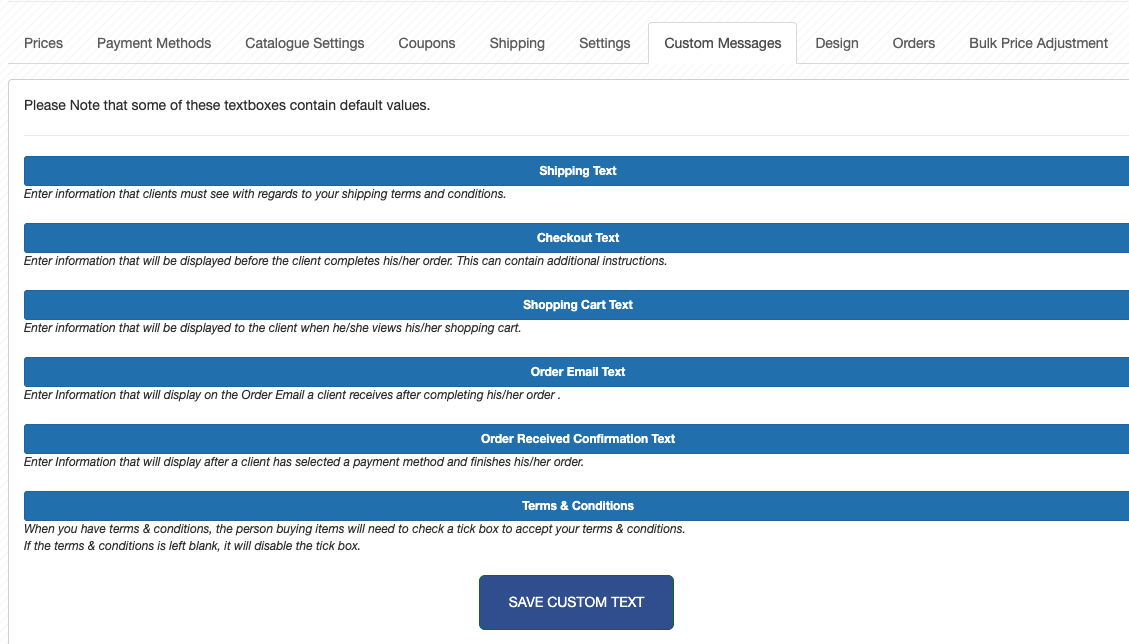 The text (wording) that appear in the Online Shop and messages can be customised.